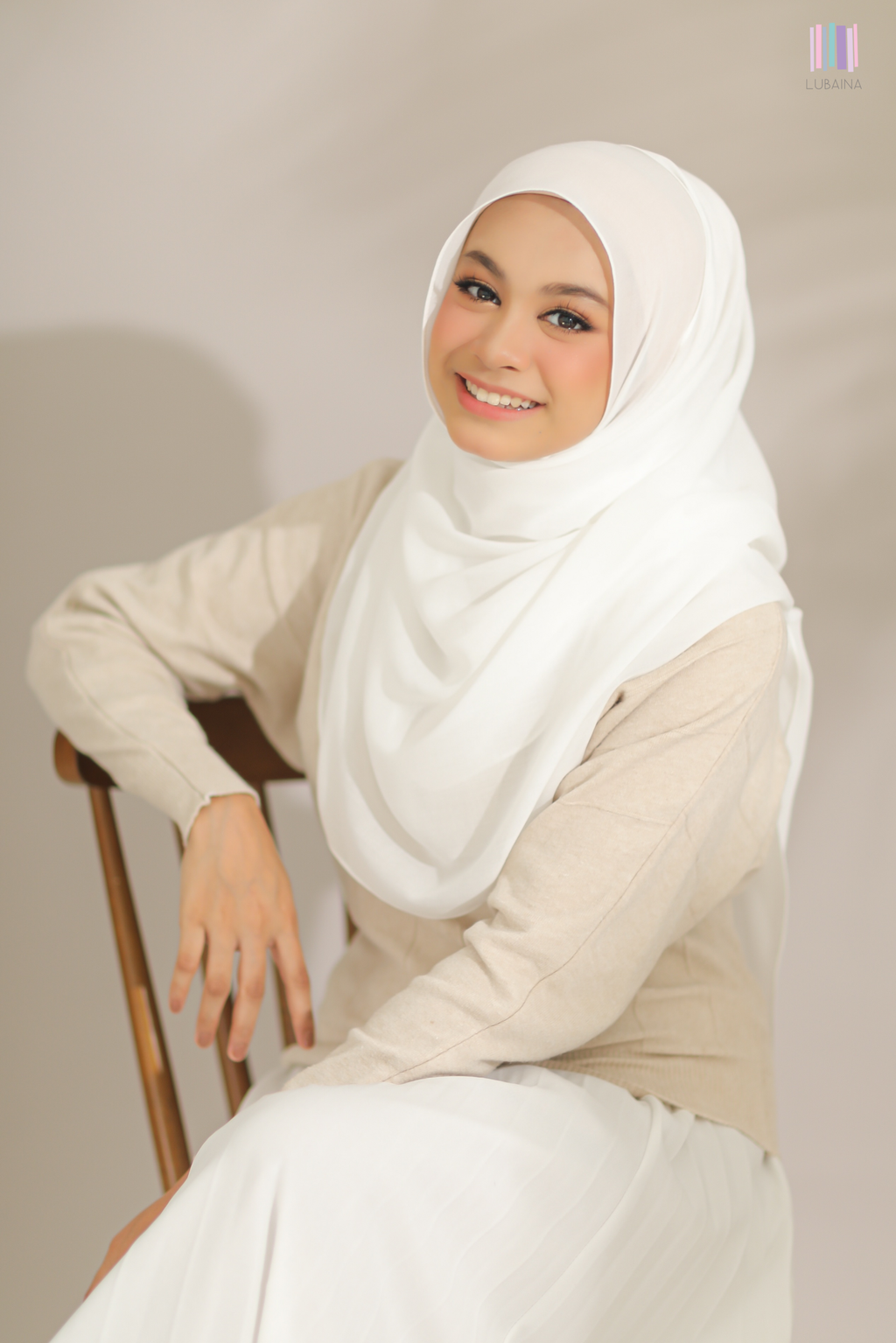 As-Is - QAIYA Shawl - Snowflake
Type: Shawl
Shape: Rectangle shawl with a slight curve at both ends.
Material: Premium Polycotton Voile (Japanese Cotton Voile)
Finishing: Baby Hem

Size: Approx. 1.8m x 0.75m

** Due to the natural condition of the material, you might see fine lines near the hem & scarves may not be 100% perfectly rectangle in shape.
---