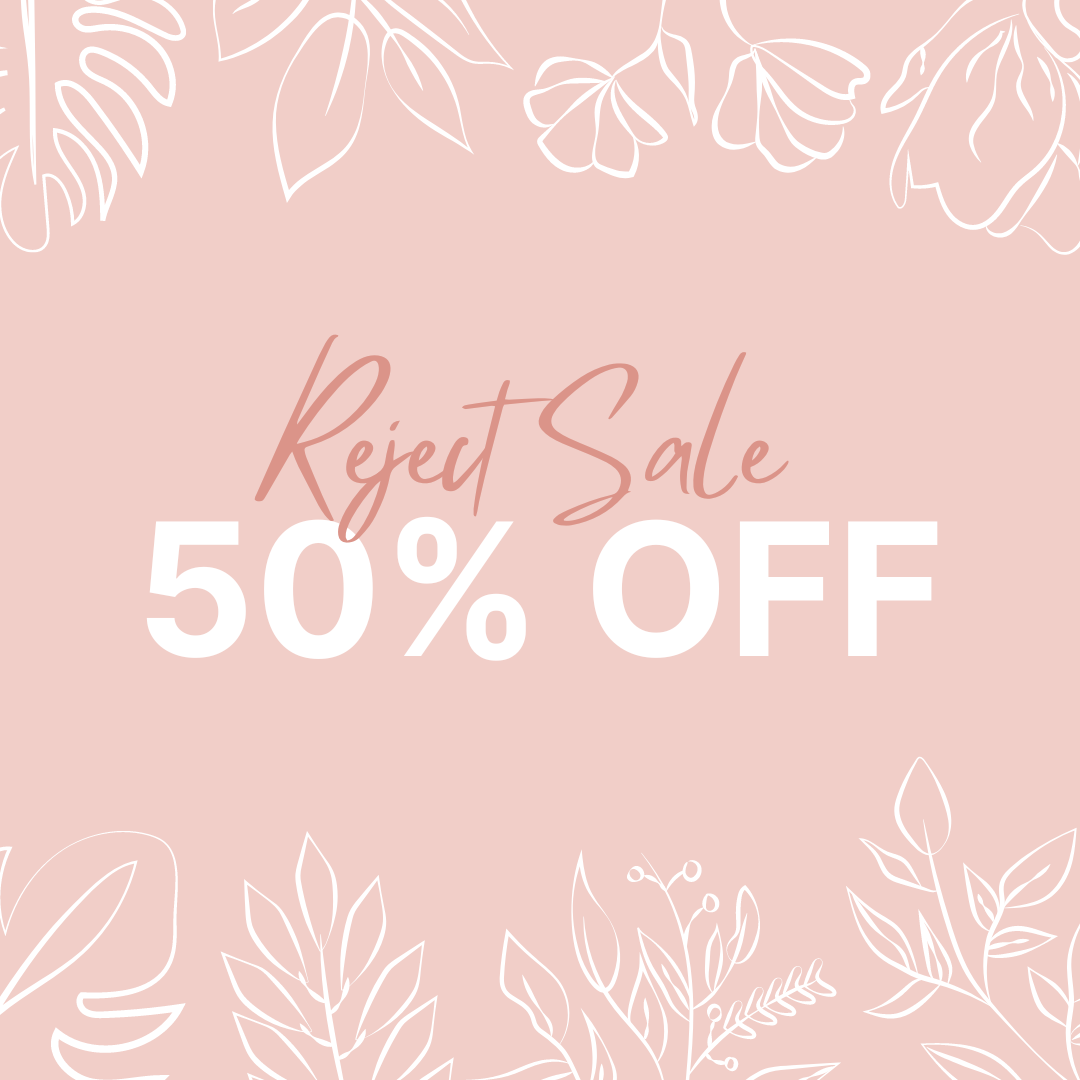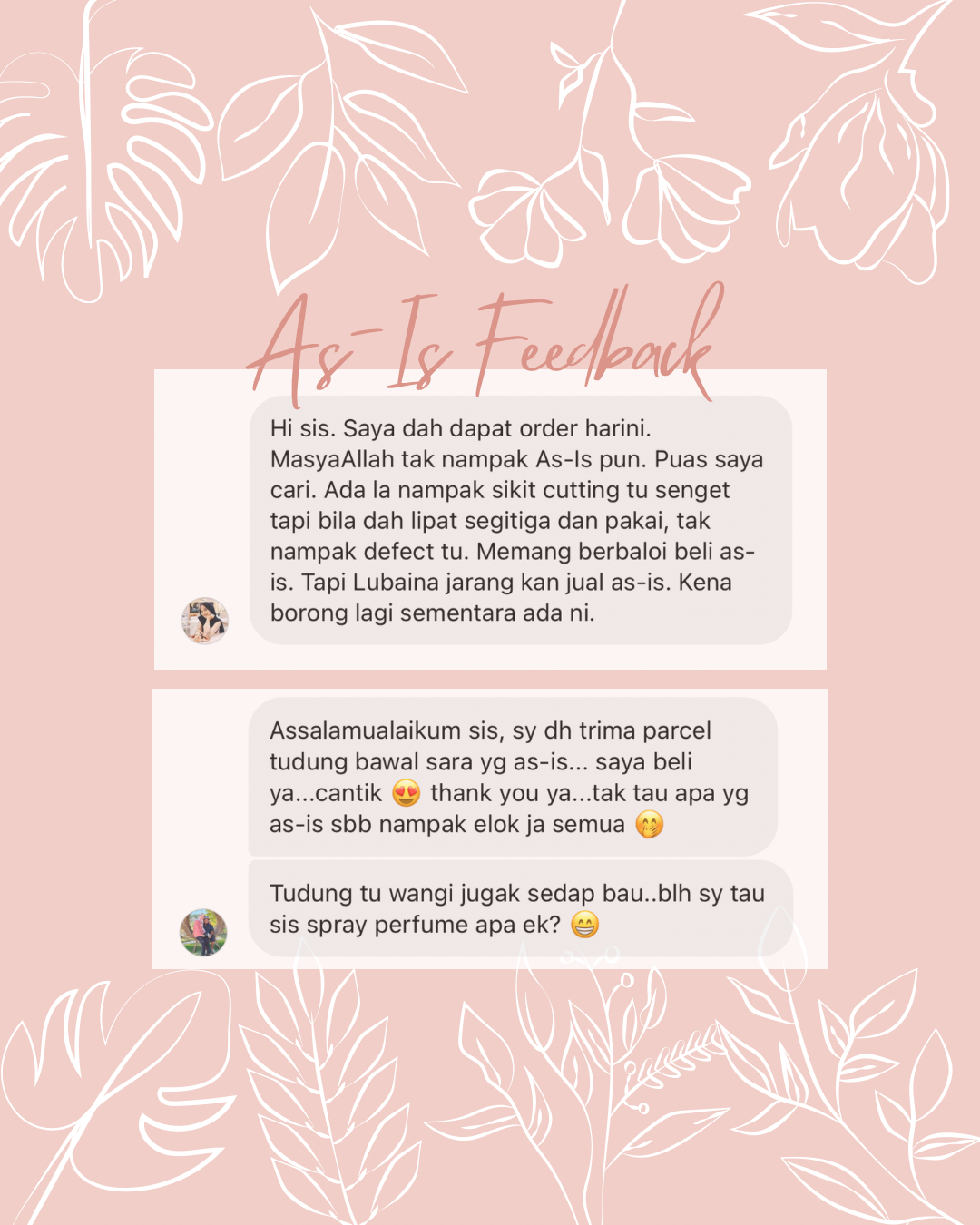 We had a major check and cleaning and we found some pieces that are classified as defective for us but it may be a treasure for you!
AS-IS : Items that are sold in whatever condition they presently exist.
CONDITION: Defect items that do not meet our standard Quality Check (QC) requirement. Rest assured, they are fully functional, wearable & non-noticeable when styled. As-is may have 1 or more defects. Defect ranges from :
1. Minor stain.
2. Imperfections stitch.
3. Asymmetrical side of the scarf.
4. Overlapping pleats/stitches.
5. Pre-loved (used during our photoshoot.)
6. No label.
7. Micro holes along the edges.


Disclaimer:
* Please be informed that colors might vary from each computer (desktop or laptop), tablet, or handphone display settings. Each device has a different capability to display colors.

** Due to the natural condition of the material, you might see fine lines near the hem, wrinkle marks may still be visible after ironing.
** All defect types range from 1cm to 5cm
*** Strictly no refund/exchange.
---